Event calendar refresh – designed to show editorial content, curated groups of events and happenings.

Below
Mobile prototype, design elements and responsive designs.
UX, Design and Prototyping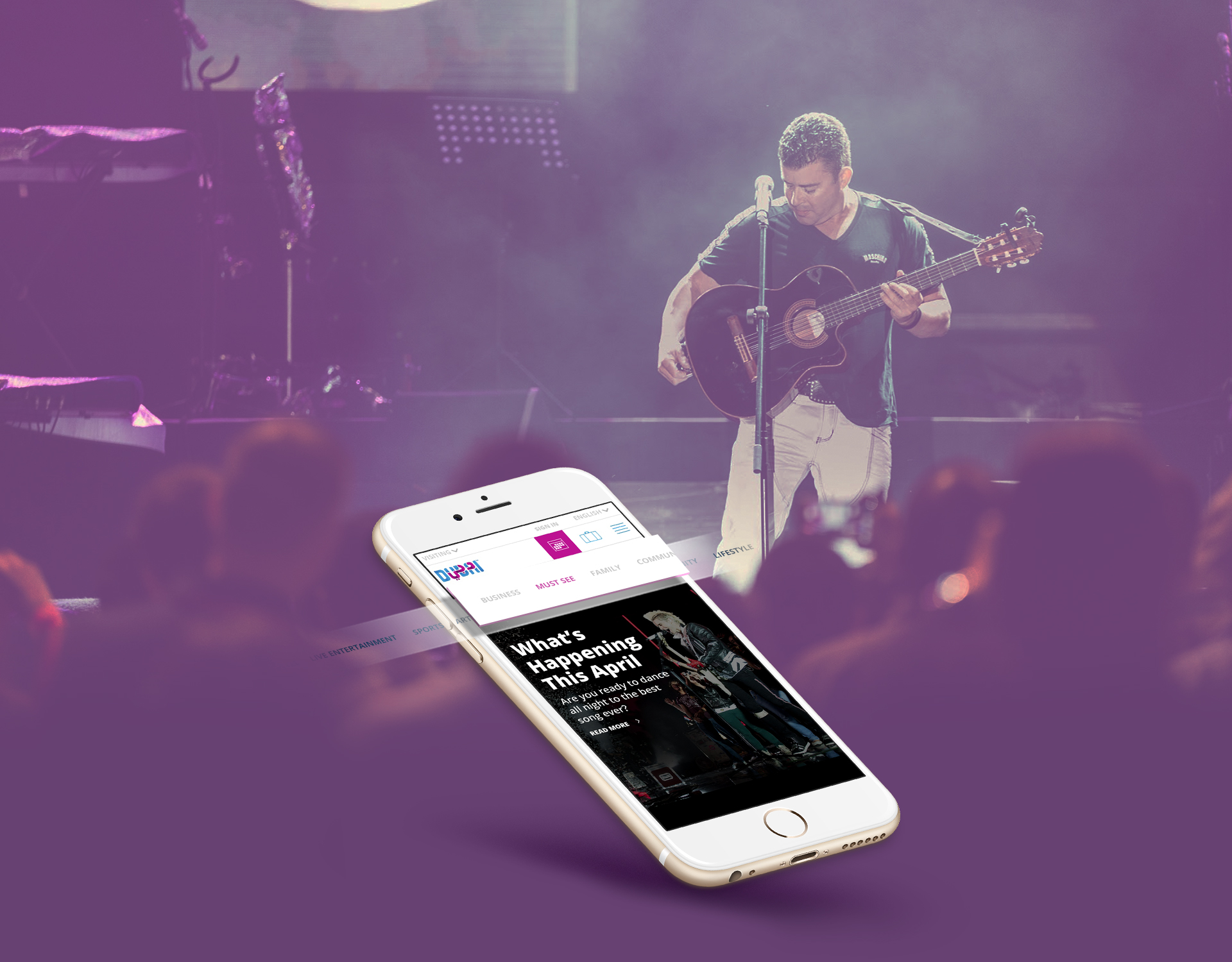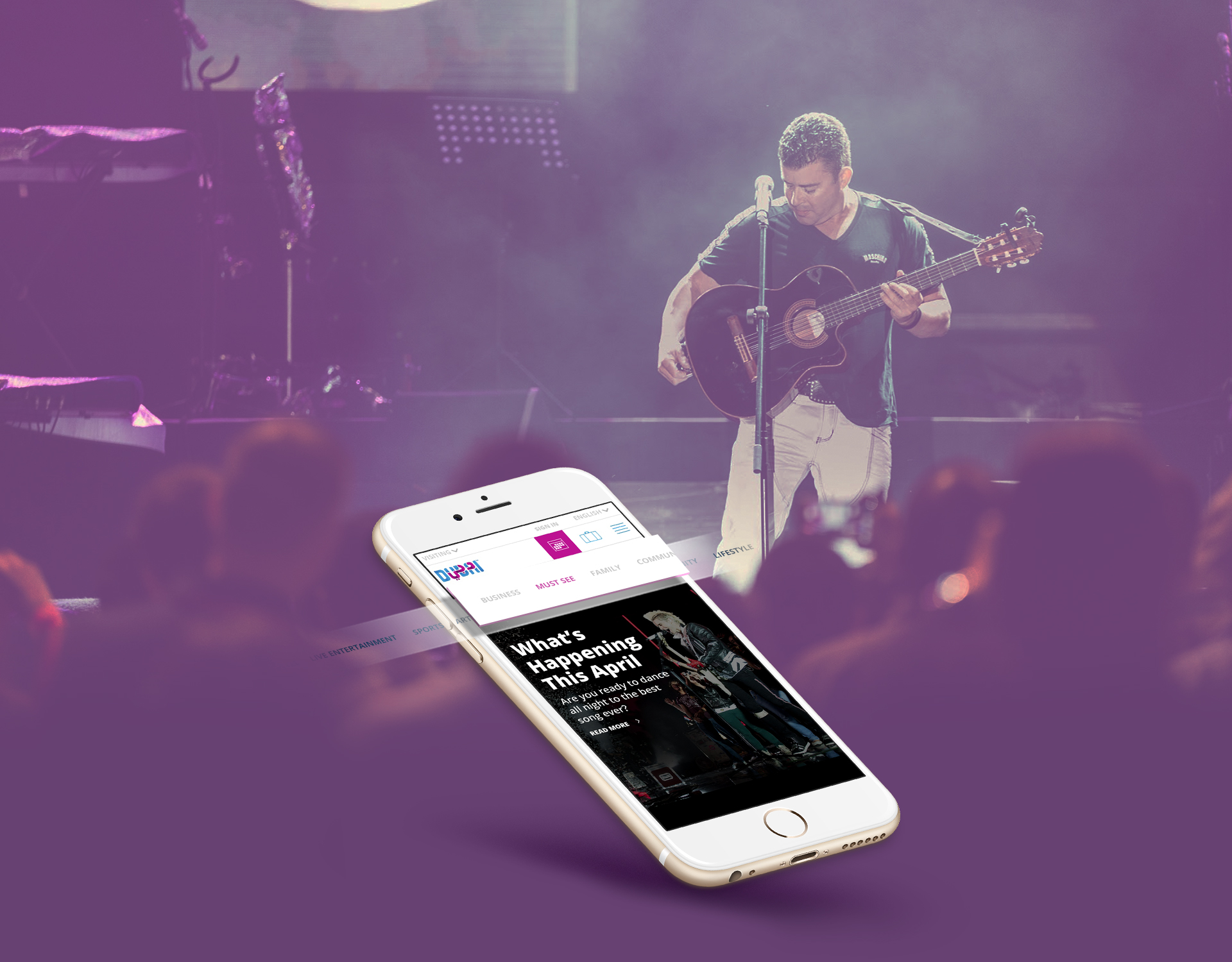 GET TO WHAT INTERESTS YOU FASTER
With so many things to do, showing the depth and breath of the city is key. To quickly allow the user
to discover different event categories, a continous slider nav is used to navigate from section to section.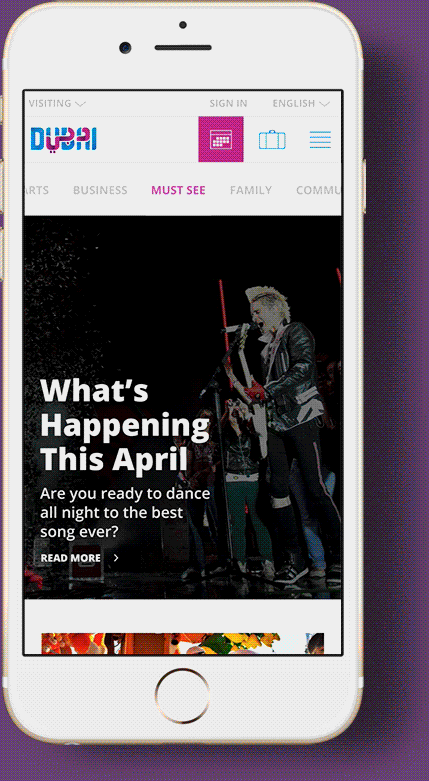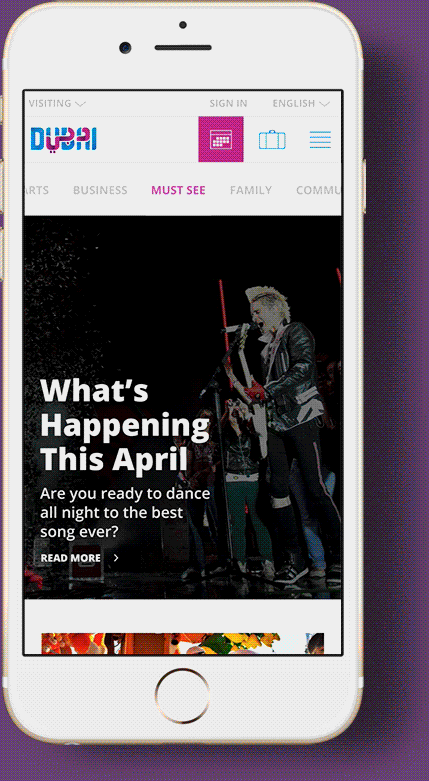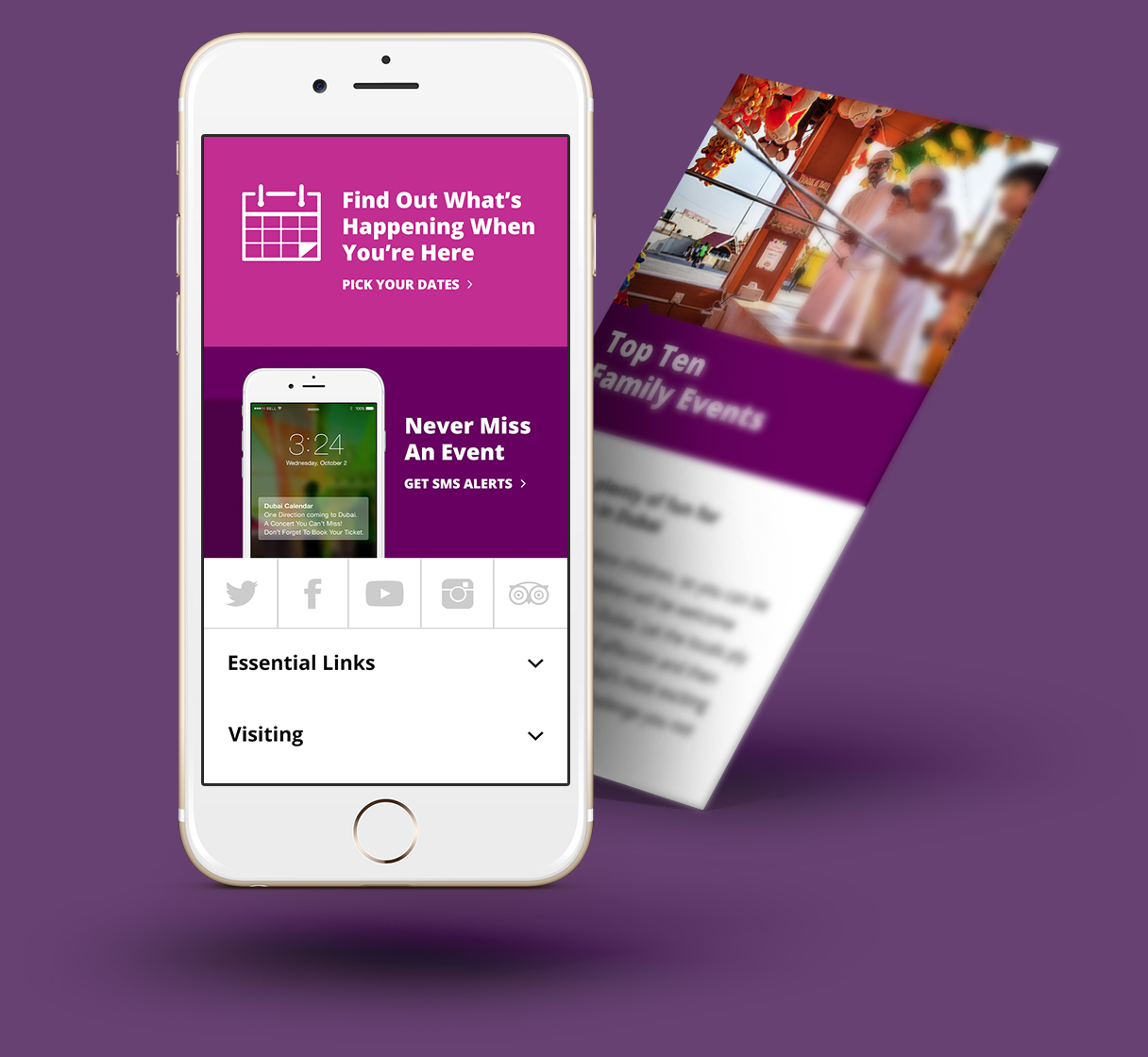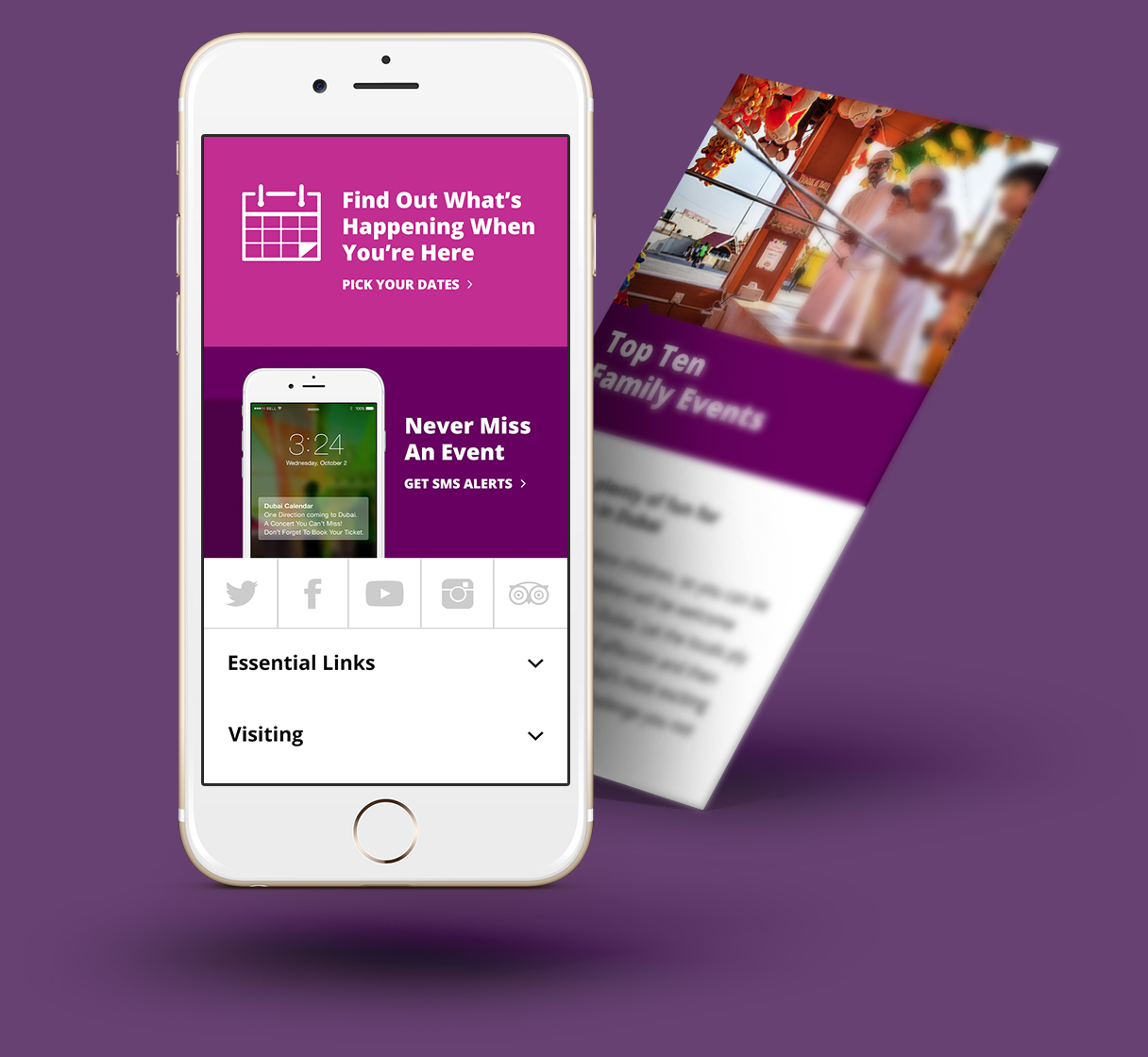 EXPLORE TOP TEN LISTS AND MUST DO ARTICLES
Discover the latest events through editorial content specially curated for each mont.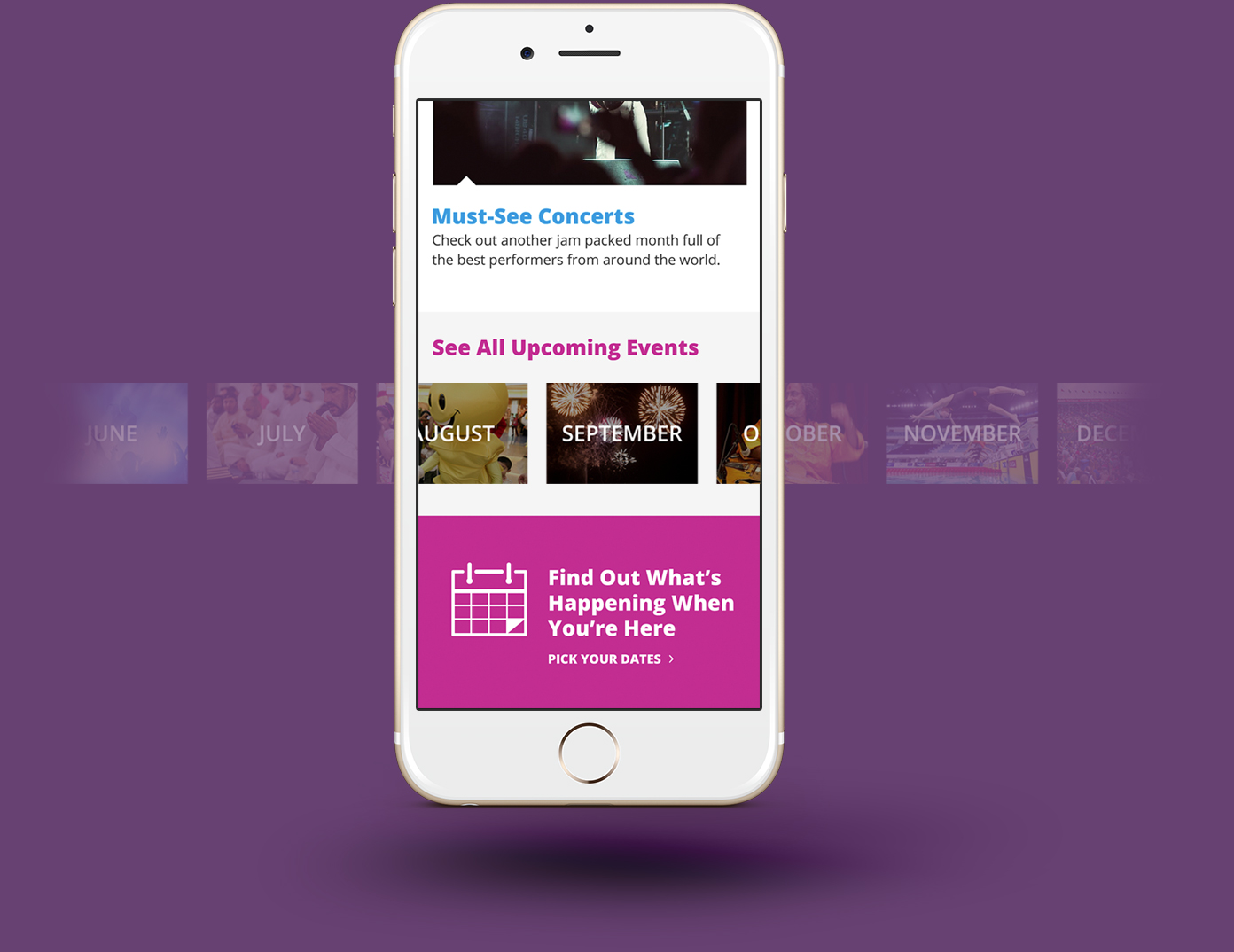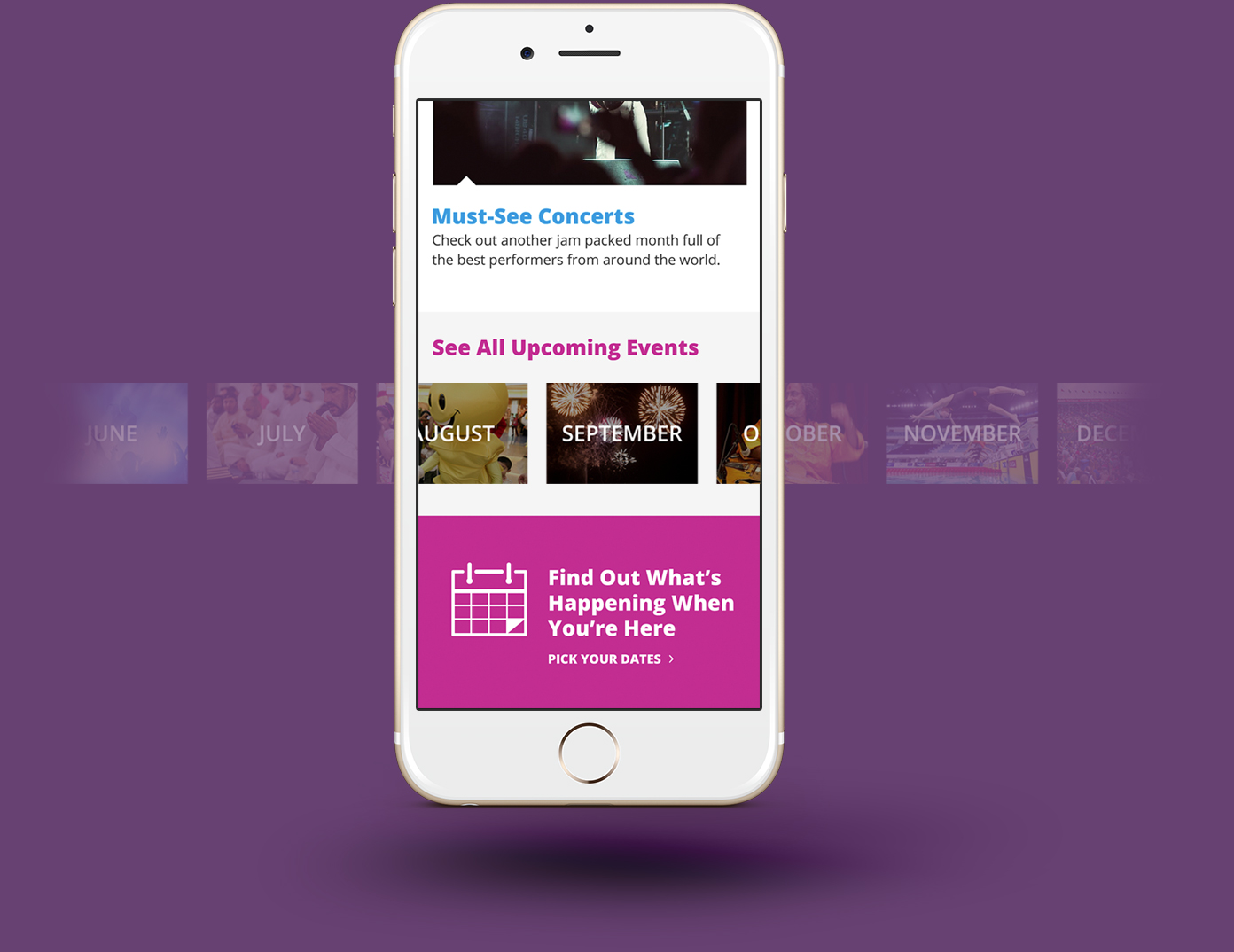 ALWAYS ABLE TO LOOK AHEAD
If you know you'll be in town next month or the month after, you're able to view
upcoming events for the rest of the year.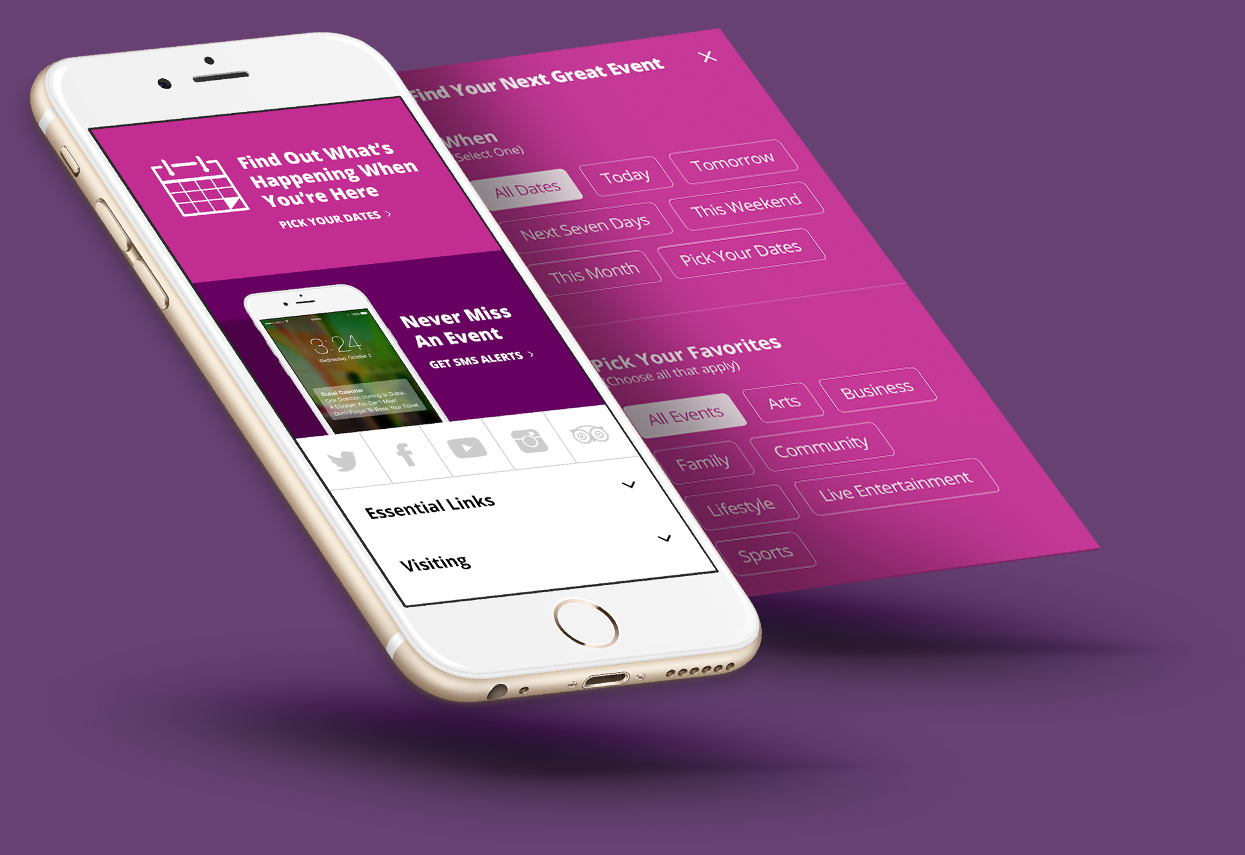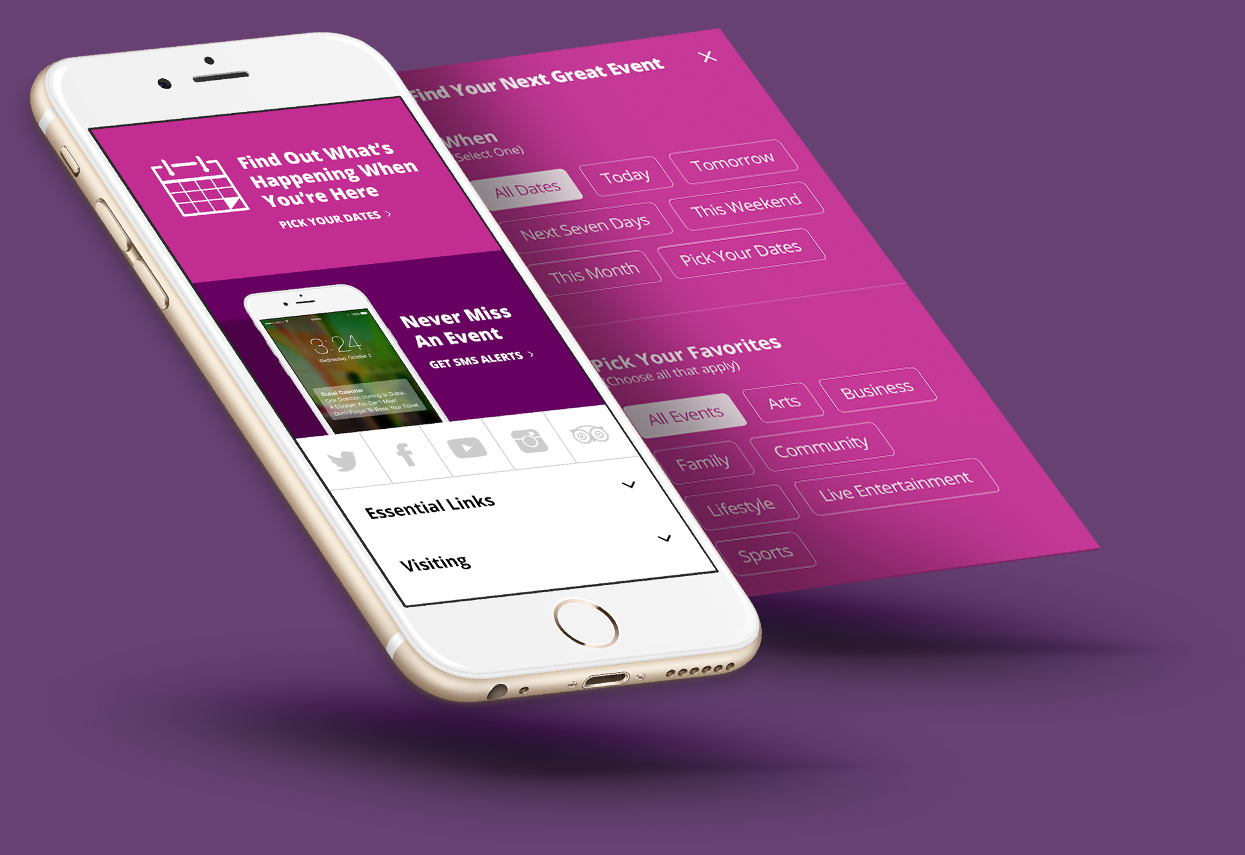 FIND OUT WHAT'S HAPPENING
WHEN YOU'RE HERE
If you live 1 hour to 2 hours away, you can find out what's happening that weekend.
If you're planning a trip in the next month or so, you input specific days. If you're a local
you can choose what's happening today or tomorrow.